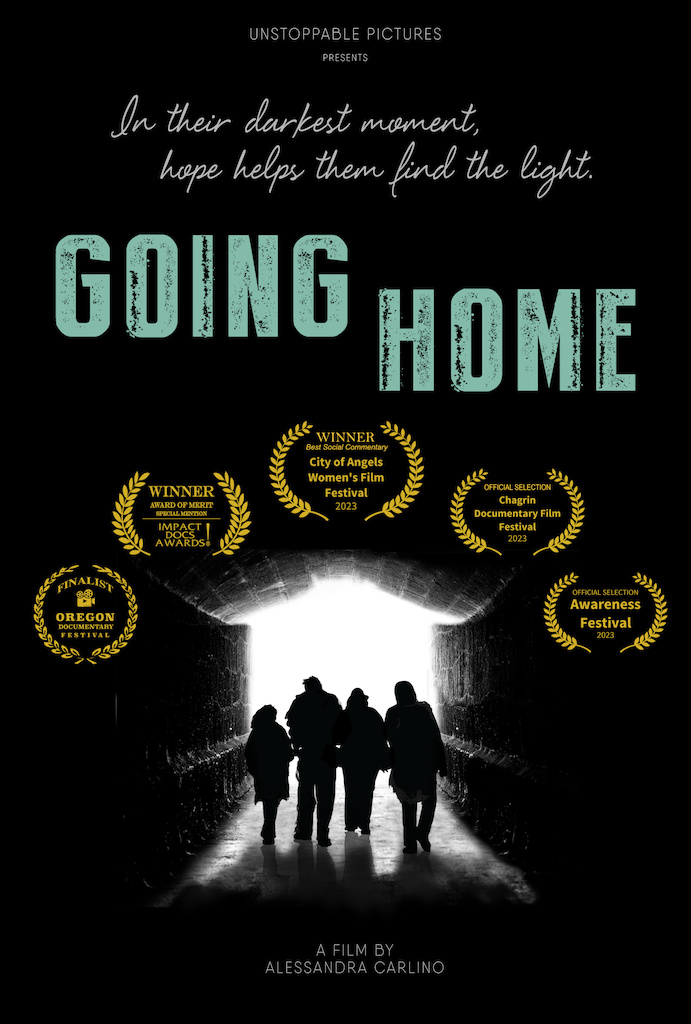 Going Home is a story of transformation and courage, of personal challenges and strength.  It is the story of the resiliency of the human spirit, revealed through the lens of our homelessness crisis.
Told through raw, stripped down interviews, this film will make you examine your own life and how you view the discarded. 
Please join our email list and become part of bringing these important stories to the public. 
Created in cooperation with St. Joseph Center in Venice, CA, our all-volunteer crew came together to tell the stories of four remarkable individuals living homeless.
These intimate stories allow viewers to see a different side of homelessness, and come away with a renewed perspective.
1 studio, 20 crew members, six cameras, four people living homeless.
One day.
If you'd like to be notified about further screenings and events, please join our email list or get in touch via our Contact option.